Doha is one of the most beautiful cities in the Muslim world. It lies on the Doha Bay and is a city in the Gulf country of Qatar. Despite having many religious attractions, it is a really modern city with state of the art buildings which include mosques. Islamic Prayer times Doha, Qatar is an important aspect that comes into your routine if you reside in Doha or are just visiting even. The accuracy on offering your Namaz lies in the fact that when in Doha, one should familiarize themselves with accurate prayer time Doha. The significance of offering prayers on time is extremely high in the religion Islam which is why Muslim people make it a point to do their best in offering their prayers on time.
Traditional markets filled with local handicrafts, spices, clothes etc. are really famous in Doha and people from all pver the globe come to Doha to see these. The economy is increasing for Doha at a really high pace making it one of the most famous Gulf coast attraction in the world. However, all these activities along with all kinds of other street entertainment is stooped every time there is prayer time in Doha (مواقيت الصلاة فى الدوحة). This reflects heavily on the fact that the people in Doha hold the importance of praying and not just praying only, but praying on time very near and dear to their hearts. Even the festivals that take place in Doha happen in such a manner that the Islamic prayer times Doha (أوقات الصلاة الدوحة) are kept in mind and activities are stopped immediately for namaz.
The beauty of this city truly lies in the fact that no matter how modern it has become, and scientifically and economically developed it is it holds religion in the highest regard. Modern cities and modernizing at a rapid pace should ever mean that one should lose ties with the religion and culture which is why Doha is a successful case of keeping up with both modernity and religion alike. The good things like keeping prayers timings in mind and keeping prayer times in Doha (مواقيت الصلاة فى الدوحة) in high regard is something that is excellent for the good functioning of a Muslim society. This is why a lot of people who are not even residents of Doha have moved to Doha and are raising their children there. The availability of mosques around every corner, halal food options etc. make Doha a place which is fit for all Muslim families.
The importance of each Namaz is very different from the other one and this is just talking about the compulsory five prayers that is Fajr, Dhuhr, Asr, Maghrib, Isha. There are other non-compulsory ones which have great reward for all practicing Muslims in the hereafter and should be offered on time too. There are specific prayer time in Doha for that too and reminders can be bought from local stores too. These reminders can be in the form of charts too and they have monthly or yearly information regarding prayer times Doha.
Being in a technologically advanced world it can be seen that people have become really tech savvy. Due to this, many people prefer that they keep information regarding prayer times Doha on their hand. The Doha government does a lot for this as this information is available on their website. It can be saved on the phone which is obviously more convenient for some people living in Doha. Instead of keeping a written recorded version of prayer time Doha, this seems like a very viable alternative too. It is a good idea to take advantage of technology for religious purposes too as after all, technology is there to help ease our issues.
In the holy month of Ramadan, many people offer Nawafil which have greatest importance and reward in this life and in the life after death too. Nawafil (نوافل) can be prayed at any time but some Nawafil prayed at a certain time have immense rewards and blessings attached to them. Tahajjud (تہجد), Chasht (چاشت) and Ishraq (اشراق) Namaz  etc, are only to name a few. All of these are offered at a designated time otherwise their importance is lost. There are specifically separate prayer timings Doha for all these prayers and if you want to make these prayers a part of your routine then it is extremely important to know the prayer time Doha so that all these prayers can be offered on their designated time.  The true essence of praying obviously lies in the fact that how beautifully you do it. One of the ways to make your prayer and worship more beautiful is to do it on time and Doha prayer times is a good way to keep in mind these timings.
As mentioned earlier, the Ministry of Interior of the Doha government really makes it a point to make it easy for the citizens to know the authentic Doha prayer time. For this they have several kinds of information regarding the latitude, longitude, area, sunrise and sunset etc. which are extremely important in determining the prayer timings Doha, Qatar. In Islam, the prayer time is obviously dependent on all these factors and timings vary from region to region, day to day and season to season. For this purpose government regulation is very important and it is definitely a plus on part of the Qatar/Doha government that they work on this agenda.
If you are a resident of Doha and a practicing Muslim make it a point to offer all your prayers on time. The reason is obviously the religious importance but also the fact that there is hardly any way you can miss out on the actual time. Doha being a really important Muslim city, has great provisions for its citizens as well as Muslim visitors to offer their prayers on time through accurate Islamic prayer times Doha, Qatar (مواقيت الصلاه فى الدوحه قطر). If you are in a remote location you can even try and seek the help of locals as they know the region's prayer time Doha and also the Qibla direction as sometimes one cannot really figure it out in a new place.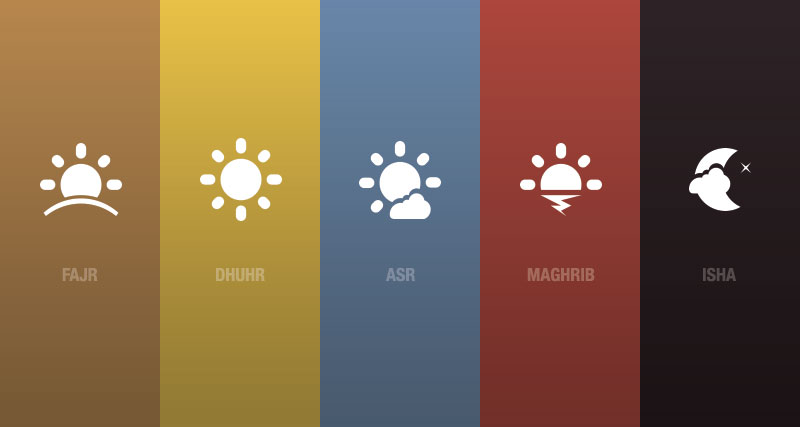 Islamic Prayer Timing Calculation
Standard Time Zone:
UTC+03:00 hours
Country:
Qatar
City / Town: 
Doha City
Geographic Coordinates Of Doha City
Latitude:
25.2854° N
Longitude: 
51.5310° E
Muslim Prayer Times Doha, Qatar (مواقيت الصلاه فى الدوحه قطر)
Asr Methods
Standard: Shafii, Maliki, Jafari, and Hanbali (shadow factor = 1)
Hanafi: Hanafi school of thought (shadow factor = 2)